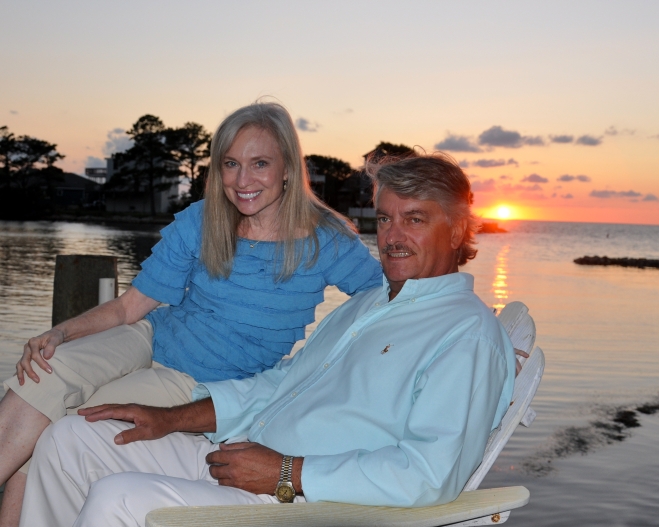 My wife, Pam, and I are thankful for the many couples with whom our paths have crossed over the years. Every bride and groom-to-be has their own vision and desires for a memorable wedding. We work hard to make each ceremony special and appreciate the kind words shared with us afterward. May your upcoming wedding be always cherished and remembered warmly.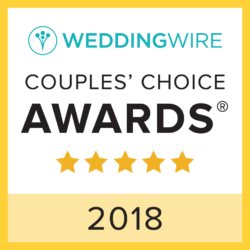 Dear Rande, We would like to share with you how perfect you made our wedding day! You truly listened to us and really took the time to find out who we are as individuals and as a couple. We had the most beautiful day possible for our beach wedding. We would not change one single thing about our day. Thank You.
Rev. Rande, We are so grateful that we had you and your wife to make our wedding day so special. We could not have asked for anything more special than you two on our wedding day. We love you!
Rande, you will never know how special the day was for us! It was made more special because you did the ceremony. You will always be special to us.
Dear Rande, Thank you so much for performing the perfect wedding ceremony…you had both of us feel more at ease. It was a wonderful Day and thank you so much for making that possible.
Rande & Pam, Many Thanks for all you did for our Special Event & Big Day! It was "Perfect"! The ceremony was lovely and will be remembered forever along with the photos! We can't thank you enough. The "Sound Setting" is beautiful and we will definitely refer anyone coming to your area, to you. You two are wonderful! Thank you for everything.
I feel that Rande has become part of my family after our wedding. I cannot say enough nice words about him. He is so sweet and genuine, and when I was searching for a wedding officiant, I took the time to actually sit down with some officiants and get to know them. In my opinion, officiants hold the biggest role of the entire wedding- after all, they're the one's who actually marry you and your husband! I didn't want our officiant to be a stranger that we met maybe twice before the actual wedding. We sat down with Rande and communicated a few times and my husband, my dad, and I all felt extremely confident with our choice.
Not only was he helpful with the ceremony, he helped me with the layout of my programs, advice, and encouragement! My guests loved the ceremony, and enjoyed the "Land Of Beginnings" ceremony (it's amazing, and extremely fitting for my family since generations of my family have grown up in the OBX).
I could seriously go on and on and on about Rande. My husband and I look forward to meeting up with him again and continuing our friendship. If you are in need of an officiant, definitely contact Rande.
We want to personally thank you from the bottom of our hearts for making our ceremony so special! We both agree that the ceremony was our favorite part of the wedding day and that's all thanks to you. Your words brought us closer together as a couple and have really inspired us to be the best husband and wife to one another we can possibly be! We received many compliments from the family for choosing you. One compliment being that you were so personable and confident. We couldn't agree more! It felt as if you were a part of our family. Thank you so much!
Rande is simply the only choice if you are planning an outer banks wedding! He is extremely professional, and very laid back. He will definitely make you feel comfortable on a day when you might be a little nervous. On our wedding day a short rain storm hit right as the bride was walking down the aisle but Rande was able to keep everyone calm throughout the service. He also assisted in finding the "lost" wedding rings before the wedding. We consider Rande a part of our growing family and hope to remain close as he is now one of our friends that we wished we could see more often! Also Rande's wife took care of some of the details that make a wedding more memorable as far as getting the setting to look and feel special. My hat is off to the both of them!
Reverend Banks did an amazing job officiating our beach wedding. He was very helpful & responsive with any questions we had throughout the ceremony planning process & provided great suggestions. We really loved how everything came together & the creative touches he added during the ceremony. We couldn't have asked for a better officiant & would highly recommend him to others interested in Outer Banks beach weddings.
Dear Rev. and Mrs. Banks, Thank you for all that you did to make our wedding day so special. We will treasure your words and beautiful photos forever.
Rande was our officiant and he did a great job. We called him last minute due to a cancellation and he was able to come that afternoon to marry us!
Rande & Pam, We just wanted to say thanks for marrying us in Nags Head, it was everything we could have hoped for and more. A special thank you to Pam for the wonderful pictures.
Dear Rande, So Grateful for you! We are still very excited and feeling Blessed.
Dear Rande, We had so much fun getting to know you on our wedding trip to the Outer Banks. Thank you for making our wedding ceremony special.