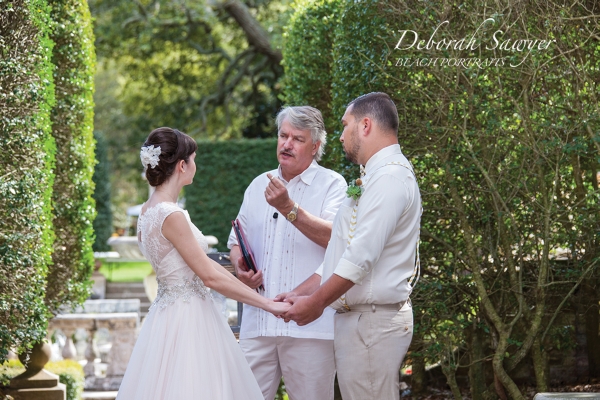 As a local wedding officiant, I have served the entire Outer Banks area and can offer recommendations for the perfect ceremony location. I can also consult with you ahead of time to guide you through ceremony planning and am always available to answer questions and concerns. If needed, you can add a rehearsal for comfort.
I look forward to working with you to personalize your ceremony in North Carolina's Outer Banks, the Land of Beginning — where you begin your new life together!

Fees*
$350 — Outer Banks and Currituck
$450 — North of Corolla (Carova 4×4 area)
$450 — South of Salvo (Hatteras Island)
$450 — Ocracoke Island
*A rehearsal can be added for $150 in the Outer Banks, Currituck, and Ocracoke Island areas. North of Corolla and South of Salvo rehearsals are $100. Additional Fees and Permits may be required for use of the National Park Service Area and may apply to certain sites if using tents or chairs.
Terms of Agreement:
Because I will be committing to you and reserving your special day, down payment is due at booking and is non-refundable with the balance due on day of ceremony. Payments may be made via credit/debit card or mailed.
Want a Pet-Friendly Wedding?
Nearly 20% of dog owners are now including their dogs in their wedding plans. We've had dogs assist with flowers and as ring bearers, walk down the aisle, and just be there for those special pictures. With so many local pet-friendly hotels/motels, cottage homes, and over 200 pet-friendly event and wedding homes, your best furry friend can now be a part of your wedding party!